The review has been published a year after it was commissioned following complaints by GB cyclist Jess Varnish that she was subjected to bullying and sexism by Mr Sutton.
The review, jointly commissioned by the British Cycling Federation and UK Sport, was led by the chair of British Rowing, Annamarie Phelps.
The report into its findings was leaked in March and the final version has been dramatically watered down.
The word bullying only appears in reported speech in the final version, and there is no direct criticism of Sir Dave Brailsford, the former British Cycling performance director.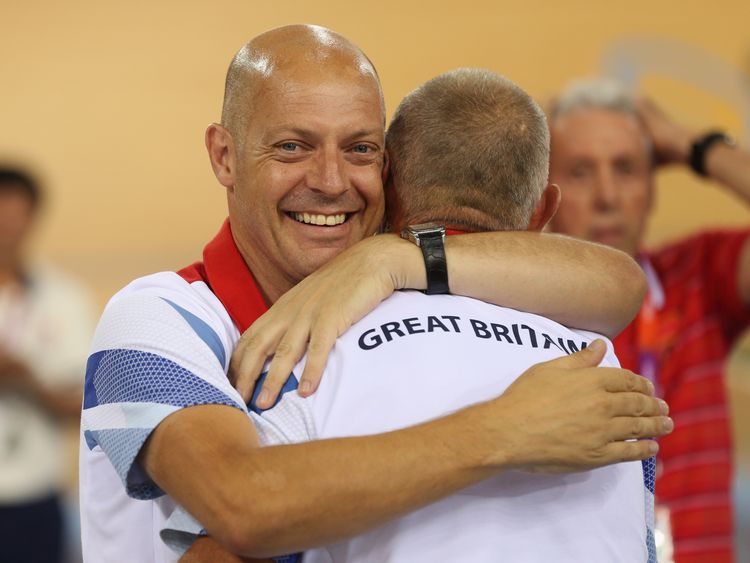 It found there was a culture of fear at British Cycling "in terms of retribution or losing employment" with a "perceived power pocket on Shane Sutton".
"A significant number of staff within the WCP (World Class Programme) felt demoralised, were not offered appraisals or any form of professional development training," it continued.
The review revealed how "cultural and behavioural issues" within the Great Britain cycling team had been known since late 2012, but addressing those was not prioritised due to the pursuit of medals.
It also found that good governance was lacking at board level and that Sutton was not fit for management, but noted that from a pure medal-winning perspective, British Cycling's WPS was a "resounding success".
"Although Shane Sutton has an innate ability to coach riders to medal-winning performances, the panel heard from numerous contributors that he did not possess the necessary skill-set to lead the WCP, which was widely acknowledged at the time he was appointed technical director in April 2014," the report read.
Among the recommendations are new leadership, and a change in management approach to end what some called an "autocratic" style.
Mr Sutton resigned his post last April after paralympic gold medallist Darren Kenny accused Mr Sutton of calling para-cyclists "gimps" or "wobblies".
It followed earlier claims by cyclist Jessica Varnish that he had told her to "go and have a baby" rather than cycle.